Gourmet Coffee Shop
FRESH ROASTED COFFEE TASTES BETTER!
If the coffee you buy from Bello Montana Roasters is not the absolute best coffee you have ever tasted, we will refund your money. No questions asked.
Monday, September 26, 2005 -----



When you get it, You'll get it!



At Bello Montana Coffee Roasters, we have created a business model that is grounded in the fact that coffee (contrary to what you might think) is only fresh for a couple of weeks after it is roasted. The truth is, most people have lived their entire lives and NEVER tasted coffee that has been freshly roasted.

We never roast a pound of coffee until it is already sold... that ensures that you will always have the freshest, best tasting coffee that money can buy. After you get your first bag, you "get it" and you keep getting it. And what's great is that we have built our business on the fact that most of our customers that "get it" tell other people and they, in turn, "get it".

So if you haven't had a bag delivered to your home, get it, so you can "get it".

:: Posted by: Bello Montana Roasters at 11:54 AM
:: 0 Comments -- Post a comment
:: Email this article to a friend:



Friday, September 23, 2005 -----



The 411 on the History of Coffee

Ever wonder where the idea of consuming the coffee bean started? Who was this person and how did he decide to use the coffee for consumption?

The legend begins with a goat herder named Kaldi who lived in Ethiopia. He noticed that his goats seemed to be friskier after eating the red coffee berries. After some time, Kaldi decided to experiment with the berries himself. He was quite pleased with his discovery.

The Arabian pennisula also played a part in the early history of coffee. The Arabs roasted and boiled the plants making a drink they called "qahwa".

The first coffee house opened its doors in Constantinople around 1475. By 1554, two more establishments were open for business.

Around the year 1600, Europe got its first taste of coffee through the port of Venice. Italy soon followed suit by opening a coffeehouse in 1654.

As the early pilgrims made their way across the ocean to the New World, so did coffee. The founder of Virginia at Jamestown, Captain John Smith, brought over the coffee bean while sailing to the New World.

It is said that the Brazilian coffee industry got its start from seedlings smuggled out of Paris.

By 1822, the first espresso machine was created in France. Around the later part of the 1800's, the process of using natural gas and hot air becomes the most popular way to roast coffee.

By the mid 1900's the espresso machine was perfected which contributed to the huge demand for all the various types of coffee drinks available.

The worlds most popular beverage is coffee. 400 billion cups of coffee are consumed each year. Coffee is second only to oil as a world commmodity.

:: Posted by: javalove at 9:03 PM
:: 0 Comments -- Post a comment
:: Email this article to a friend:



Thursday, September 22, 2005 -----



What is Fair Trade Coffee?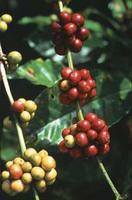 Fair Trade means an equitable and fair partnership between consumers in North America and producers in Asia, Africa, Latin America, and the Caribbean. The chief concern of the Fair Trade movement has been to ensure that the vast majority of the world's coffee farmers (who are small holders) get a fair price for their harvests in order to achieve a decent living wage.



Fair Trade guarantees to poor farmers organized in cooperatives around the world: a living wage (minimum price of $1.26/pound regardless of the volatile market); much needed credit at fair prices; and long term relationships. These fair payments are invested in health care, education, environmental stewardship, and economic independence. Fair Trade Certified coffee is the first product being introduced in the United States with an independently monitored system to ensure that it was produced under fair labor conditions.



:: Posted by: Bello Montana Roasters at 2:39 PM
:: 0 Comments -- Post a comment
:: Email this article to a friend:



Tuesday, September 20, 2005 -----



1889 Whitegate Inn & Cottage


Asheville, NC - The 1889 Whitegate Inn & Cottage offers a very unique blend of coffee to its guests. Comprised of a number of coffees from around the world, the 1889 WhiteGate Blend truely has an exotic taste as well as a wonderful aroma. Bello Montana Roasters, in Kansas City are honored to blend and roast this wonderful coffee exclusively for the 1889 Whitegate Inn & Cottage.

Not only can you enjoy a cup of this wonderful and unique blend of coffee when you stay at the 1889 Whitegate Inn & Cottage, but now you can order it online to enjoy in your home. Their web site states:

"You remember how good it was. The coffee we serve to our guests is specially blended just for 1889 WhiteGate Inn & Cottage. Now you can have that same fresh roasted taste at home."

And you really can! Bello Montana Roasters will roast to order and ship the 1889 Whitegate Blend right to your home.

About the Whitegate Inn & Cottage: Romance, elegance and tranquility describe the ambiance at the 1889 WhiteGate Inn and Cottage. The Inn is listed on the National Register of Historic Places, and is minutes to the Biltmore Estate and nestled in The Blue Ridge Mountains. Make a reservation today!


:: Posted by: Bello Montana Roasters at 5:50 PM
:: 0 Comments -- Post a comment
:: Email this article to a friend:



Saturday, September 17, 2005 -----



10 Fun Facts About Coffee


One of the rarest and most expensive coffees in the world is Kopi Luwak and is priced at around $300 a pound.
There are over 200,000 espresso bars in Italy!
Decaffeinated coffee cannot contain more that 0.10 percent of caffeine according to the US Dept of Agriculture.
In order to make one pound of coffee, it takes about four thousand coffee beans.

One mature coffee plant will produce approximately one pound of coffee each year.

The coffee that naturally contains the least amount of caffeine is Arabica coffee, 98.6 to 99.2 percent caffeine free.

The number of cups of coffee consumed annually is approximately four hundred billion cups!

The ever popular espresso blends can contain from three to seven various types of beans.

There are more than 100 various coffee growing regions in the world.

To remove the caffeine from coffee beans, the process happens prior to roasting.


:: Posted by: Bello Montana Roasters at 7:59 PM
:: 0 Comments -- Post a comment
:: Email this article to a friend:



Friday, September 16, 2005 -----



Coffee House

Let no man grumble when his friends fall off,
As they will do like leaves at the first breeze:
When your affairs come round, one way or t' other,
Go to the coffee-house, and take another.



George Gordon Byron, Baron

1788-1824

English. Poet



:: Posted by: Bello Montana Roasters at 1:12 PM
:: 0 Comments -- Post a comment
:: Email this article to a friend:



Thursday, September 15, 2005 -----



Coffee Futures Tumble On Safe Supplies



NEW YORK (Reuters) - U.S. coffee futures fell 6 percent to a 10-month low Wednesday amid reports that nearly half of the bags of unroasted coffee in New Orleans seemed to have escaped Hurricane Katrina undamaged.

The New York Board of Trade's benchmark December arabica coffee contract tumbled 6 cents to 94.75 cents a pound, the lowest settlement since Nov. 12 when it ended at 91 cents.

Last week, market worries about damage to the 1.6 million 132-pound bags of beans warehoused in New Orleans, home to nearly a third of the nation's supply of unroasted beans, fueled an 11 percent rise in prices.

"We are seeing the market take back that premium," said Boyd Cruel, senior analyst at Alaron Trading.

"We are getting some roaster buying supporting the market but it's light. More than anything it's just long liquidation right now," he added.



:: Posted by: Bello Montana Roasters at 9:17 PM
:: 0 Comments -- Post a comment
:: Email this article to a friend:




Bello Montana Espresso Blend
Today started off really rotten, my partner lost my cell phone a couple of days ago. I found out in the moving of my account from AT&T where I originally set up the account, to Cingular, that my insurance didn't get transferred, and I had to pay for the equipment in order to get a new phone. (Grrrr).

So, I paid the fee and ordered a new phone.





I left the house for 15 minutes today and wouldn't you know it?

Fed Ex showed up with my cell phone and left me a note they would be back tomorrow.

Just when I was feeling really bummed out.....My mail arrived with some GOOD news.



I got a brand new bag of Espresso Blend. I love it!

If you make it - use a Bialetti - they are just the best.

You just grind the beans, put it in the top and put water in the bottom and let that baby heat up on the burner. With the weather cooling off in the evenings, it's a perfect time to fire up a little pot of espresso.

It definitely improved my mood - try it!



:: Posted by: ~Just Me Again at 2:39 PM
:: 0 Comments -- Post a comment
:: Email this article to a friend:



Thursday, September 08, 2005 -----



New Orleans Coffee Not Damaged by Katrina


If you're like me, you've been watching the unfolding of the disaster in Louisiana/Mississippi, it's hard to watch but I can't look away either. I wanted to do something so I shipped some cases of baby formula and some cases of diapers to a friend in Houston that took a number of women with very small children into her little home.

And I also wondered about the coffee there. Originally, I read that coffee futures were going to rise because of the hurricane, and apparently it spurred some buying and selling on Wall Street.

If you've ever been to New Orleans, chances are you've had their locally roasted coffee, it's not even on the chart with Bello Montana coffees, as it's not fresh roasted and doesn't come near the quality I've come to expect from coffee, but as far as taste, it's definitely worth a cup. (Although last time I was in New Orleans for a weekend of play, I found myself jonesing for a cup of America the Beautiful Blend in the mornings).

Today,I read on the Associated Press that 700,000 bags of coffee stored in New Orleans warehouses weren't damaged by Hurricane Katrina. I can't imagine how they escaped receiving any damage.

If you want to pitch in for the Katrina victims, here are some great places to help:




:: Posted by: ~Just Me Again at 8:15 PM
:: 0 Comments -- Post a comment
:: Email this article to a friend:



Thursday, September 01, 2005 -----



Spoiled Rotten Coffee Lover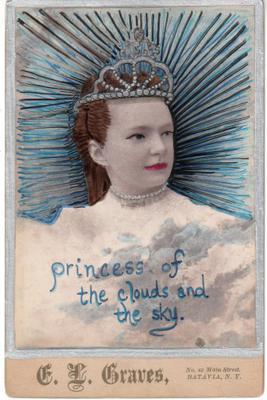 Okay, I admit it, I've become something of a CP (Coffee Princess). I can't drink those sad dried coffee beans from the grocery store bin anymore and that famous coffee shop that starts with "S", just doesn't do it for me anymore.

Since I now know how good fresh roasted coffee is, I can't even stand the other stuff. Case in point, I ran out of Bello Montana a little early (I get a new bag every week), and I had some stuff from the "gourmet" bin at my grocery store and it was SO BITTER.

I had about half the cup and I just couldn't stand it anymore, fortunately my Bello Montana Coffee (Leaping Goats thank you very much) arrived today.

So, it's back to Coffee Princessdom for me.

:: Posted by: ~Just Me Again at 10:21 PM
:: 0 Comments -- Post a comment
:: Email this article to a friend:



Archives
July 2005 August 2005 September 2005 October 2005 November 2005 December 2005 January 2006 February 2006 March 2006 April 2006 May 2006 June 2006 July 2006 August 2006 September 2006 October 2006 November 2006 December 2006 January 2007 February 2007 March 2007